The Bangalore Electricity Supply Company Limited (BESCOM) has invited bids to engage a consultancy firm for demand aggregation and implementation of 1.06 GW of grid-connected rooftop solar systems.
The last date to submit the bids is January 01, 2021, and the pre-bid meeting will take place on December 23, 2020. The opening of bids will take place on January 02, 2021.
Interested bidders will have to pay an amount of ₹100,000 (~$1,358) as the earnest money deposit (EMD). The government and public sector undertakings are not exempted from the payment of the EMD.
As per the tender document, any bidder from a country that shares a land border with India will be eligible to bid in this tender only if the bidder is registered with the competent authority.
The scope of work for the consultant include:
The study of rooftop policy and regulations to evaluate business models proposed by the Karnataka Electricity Regulatory Commission (KERC) for the implementation of rooftop projects
Identify and facilitate onboarding of consumers and areas for deployment of 1.06 GW of rooftop solar projects
Technical feasibility assessment and creation of data room
Assessment of grid infrastructure availability for integrating 1.06 GW of grid-connected rooftop projects at the distribution network
Design and establish an enabling financing mechanism for easy access to low-cost debt financing instruments for prospective rooftop consumers
Support for regulatory approvals for the adoption of tariffs and other costs for implementation
Bid process management for third-party engagement and participation
To participate in the competitive bidding process, the bidder should be an empaneled consultant with the Infrastructure Development Department, Karnataka, under the energy sector category for the past one year as of the date of bid submission. The bidder should have carried out demand aggregation for at least 100 MW of grid-connected rooftop solar power projects in India in the last five financial years. In the case of a consortium, the bidder should have been its lead member.
The bidder should have assisted any power utility in the bid process to engage third-party vendors to deploy at least 100 MW rooftop solar projects in India under any government program.
Apart from this, the bidder should have experience in formulating and evaluating business models for grid-connected rooftop systems and financial and revenue impact on the distribution companies (DISCOMs). The bidder should have worked with DISCOMs to scale up the adoption of grid-connected rooftop systems by carrying out awareness-raising and outreach campaigns.
Regarding the financial criteria, the bidders' annual turnover should not be less than ₹15 million (~$203,719) in any two of the last five financial years. The bidders' liquid assets should not be less than ₹ 2.5 million (~$33,953) before the due date of submission.
According to Mercom's India Solar Tender Tracker, BESCOM has issued tenders for 70.74 MW of rooftop solar projects as of December 2020.
In August this year, BESCOM issued amendments to the expression of interest to empanel agencies to design, supply, install, and commission 30 MW of grid-connected rooftop solar projects in the city. The projects will be developed on the rooftops of residential buildings, group housing societies, and residential welfare associations under the net metering mechanism. BESCOM had floated the tender in March this year.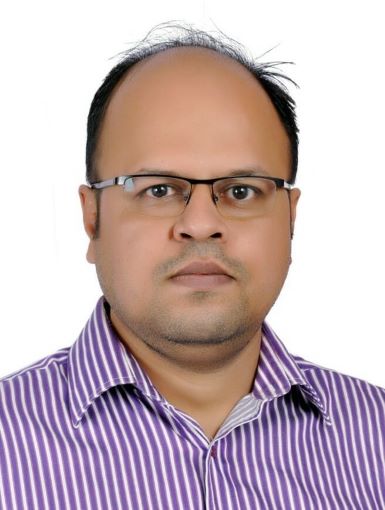 Rakesh Ranjan is a staff reporter at Mercom India. Prior to joining Mercom, he worked in many roles as a business correspondent, assistant editor, senior content writer, and sub-editor with bcfocus.com, CIOReview/Silicon India, Verbinden Communication, and Bangalore Bias. Rakesh holds a Bachelor's degree in English from Indira Gandhi National Open University (IGNOU). More articles from Rakesh Ranjan.