Producer of all-solid-state batteries for electric vehicles Solid Power and Decarbonization Plus Acquisition Corporation III (DCRC), a special purpose acquisition company (SPAC), have announced a definitive agreement for a business combination, resulting in Solid Power becoming a publicly listed company.
DCRC is a blank check company formed for effecting a merger, capital stock exchange, asset acquisition, or similar business combination with a target of developing a platform that decarbonizes the most carbon-intensive sectors. These include the energy and agriculture, industrials, transportation, and commercial and residential sectors.
DCRC is sponsored by an affiliate of Riverstone Holdings LLC and represents a further expansion of Riverstone's 15-year franchise in low-carbon investments, having established companies with more than $5 billion of equity invested in renewables. Riverstone has also been a lead investor in the $800 million funding round by Loanpal, a solar loan origination platform that finances solar systems and batteries.
Upon closing the transaction, the combined company will be named 'Solid Power, Inc.', and its common stock and warrants are expected to trade on NASDAQ under the new ticker symbol 'SLDP' and 'SLDP WS', respectively.
Solid Power manufactures its batteries on the company's pilot production line, which essentially mirrors lithium-ion manufacturing processes while eliminating certain expensive and timely steps. Solid Power's all-solid-state batteries could provide a near 500-mile vehicle range on a single charge, which is 50-75% greater than any commercially available lithium-ion battery today. The safety profile of Solid Power's batteries is also improved over traditional lithium-ion because of its all-solid cell architecture.
The merger values Solid Power at an implied $1.2 billion pro forma enterprise value. After closing the merger and assuming no redemptions by DCRC public stockholders, Solid Power is expected to have around $600 million in cash. It includes a $165 million fully committed private investment in public equity transaction anchored by investors Koch Strategic Platforms, Riverstone Energy Limited, Neuberger Berman funds, and Van Eck Associates Corporation. Cash proceeds to Solid Power would be used to fund operations and support Solid Power's growth.
The boards of directors of both Solid Power and DCRC have approved the proposed transaction, which is expected to be completed in the fourth quarter of 2021, subject to, among other things, the approval by DCRC's stockholders and satisfaction or waiver of the other conditions stated in the definitive documentation.
Recently, Solid Power raised a $130 million Series B investment round led by the BMW Group, Ford Motor Company, and Volta Energy Technologies. Ford and the BMW Group have also expanded existing joint development agreements with Solid Power to secure all-solid-state batteries for future electric vehicles.
According to Mercom Capital Group's latest report Q1 2021 Funding and M&A Report for Storage, Grid, and Efficiency, announced debt and public market financing for battery storage technologies during the quarter came to $3.7 billion, compared to $2.7 billion in Q4 2020, a 35% increase. Funding increased drastically compared to the same quarter in 2020 when $80 million was raised.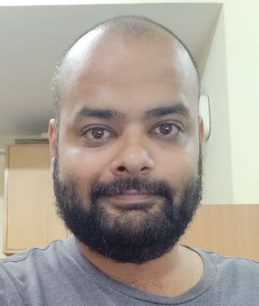 Rahul is a staff reporter at Mercom India. Before entering the world of renewables, Rahul was head of the Gujarat bureau for The Quint. He has also worked for DNA Ahmedabad and Ahmedabad Mirror. Hailing from a banking and finance background, Rahul has also worked for JP Morgan Chase and State Bank of India. More articles from Rahul Nair.