Gegadyne Energy Labs, a provider of quick charging battery technology, has raised ₹334 million (~$4.5 million) from V-Guard Industries in a 'Series A' round of investments. V-Guard is an electrical appliances manufacturer in India.
As per the BSE filing submitted by V-Guard, the funding will assist in providing alternate battery technology with distinct advantages, including a lower total cost of ownership, longer life, and faster recharge, and lower maintenance.
The funding has the potential to leverage the alternate battery technology for various primary applications like dynamic uninterruptible power supplies, energy storage, along with future potential 'secondary applications' in other products of V-Guard's existing portfolio.
Gegadyne, incorporated in 2017, has developed and pioneered the science of Quick charging battery technology through a portfolio of international patents. Gegadyne Energy's battery consists of unique proprietary nano-material composites and advanced battery architectures to enable quick charging batteries with high energy density similar to lithium-ion batteries.
V-Guard has invested ₹334 million (~$4.56 million) to buy 18.77% stock of Gegadyne on a fully diluted basis (investment made in equity and convertible preference of shares).
Jubin Varghese, CEO of Gegadyne Energy Labs, told Mercom, "Fundamentally, we raised this round of investments for expansion. Our goal is to deliver our product packs to our channel partners. We have a few original equipment manufacturers, a select group of partners we work with. The investment will assist us in scaling up our technology, and a good portion of that will go into developing the product through research. We are also setting up a pilot facility in Mumbai."
Varghese said the company was planning to raise the total battery capacity to two terawatt-hours in the next seven years globally.
According to Mercom's Annual Funding and M&A Report for Battery Storage, Smart Grid & Energy Efficiency, corporate funding in the battery storage sector was up 136% with $6.6 billion in 54 deals in 2020. Lithium-ion based battery technology companies received the most VC funding in 2020, with $649 million. Other categories that received funding included solid-state batteries, energy storage downstream, energy storage systems, and flow batteries.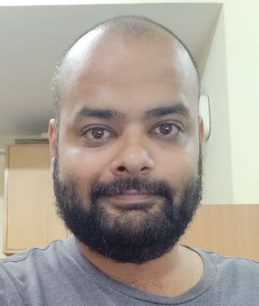 Rahul is a staff reporter at Mercom India. Before entering the world of renewables, Rahul was head of the Gujarat bureau for The Quint. He has also worked for DNA Ahmedabad and Ahmedabad Mirror. Hailing from a banking and finance background, Rahul has also worked for JP Morgan Chase and State Bank of India. More articles from Rahul Nair.