Just when the United Nations Principles for Responsible Banking (PRB) marked its first anniversary, the latest review of the signatory banks' financial records shows how much they deviated from their stated goals.
The Principal for Responsible Banking is a framework for ensuring that signatory banks' strategy and practice align with the vision society has set out for its future in the Sustainable Development Goals and the Paris Climate Agreement. First launched by 132 banks on September 22, 2019 –– during the New York City Climate Week –– now 187 banks and counting have signed up for the framework.
The review of the records noted that 20 such banks had provided over $1.2 trillion in loans and underwriting to petrochemical companies between 2016 and 2019.
PRB banks have committed to assess the impacts of their financing and align their business strategy and practice with climate goals. Yet, 20 signatory banks are among the largest global financiers of the oil corporations and are the most exposed to forest-risk commodities noted the review.
These banks have provided over $52 billion in loans, underwriting, and investments between 2016 and 2020 (Q1) to commodities driving deforestation. Total financing is on the rise in recent years, and the majority of these banks are failing to disclose these impacts.
PRB banks are expected to align their financing with the recently launched Principles for Paris Aligned Financial Institutions by ending finance for fossil fuels, deforestation, land degradation, and activities that facilitate human/indigenous rights violations.
In 2019, seven of the world's largest multilateral development banks provided $61.6 billion (~₹4.6 trillion) in climate financing, out of which $41.5 billion (~₹3.09 trillion) was offered to low-income and medium-income economies.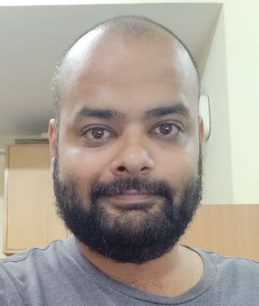 Rahul is a staff reporter at Mercom India. Before entering the world of renewables, Rahul was head of the Gujarat bureau for The Quint. He has also worked for DNA Ahmedabad and Ahmedabad Mirror. Hailing from a banking and finance background, Rahul has also worked for JP Morgan Chase and State Bank of India. More articles from Rahul Nair.