Independent solar power producer Azure Power Global has announced that it had signed a binding agreement to sell its non-core rooftop solar portfolio to Radiance Renewables for ₹5.36 billion (~$73.5 million).
A 100% subsidiary of the Green Growth Equity Fund (GGEF), India's leading Climate fund managed by EverSource Capital, Radiance offers competitive renewable energy solutions for commercial, industrial, and residential customers.
According to a press release by Radiance, the acquisition will cover 152.5 MW of assets and includes 8.1 MW of assets under construction and 18.5 MW of recently commissioned assets.
In a separate release, Azure said that its Green Bond owners' rights had been protected in respect of 42.7 MW of assets.
As part of the sale agreement, 48.6% of the equity ownership relating to 42.7 MW of assets will be transferred to Radiance, and the remaining 51.4% will be transferred after the refinancing of Azure's Green Bonds.
All the cash flows related to the 42.7 MW of assets will remain in the SPV (Special Purpose Vehicle) to service debt. They cannot be upstreamed until such refinancing, and the remaining 51.4% equity ownership is transferred to Radiance.
The rooftop solar portfolio generated ₹331 million (~$4.5 million) in EBITDA (earnings before interest, taxes, depreciation, and amortization) for the 12 months ending December 30, 2020.
The company expects to take an estimated ₹2.9 – ₹4.4 billion (~$40 – 60 million) one-time charge subject to purchase price adjustments and other conditions related to this sale.  Proceeds are expected to be received before December 31, 2021. KPMG was the financial advisor, and Trilegal was counsel to Azure Power on this transaction.
Ranjit Gupta, Chief Executive Officer, Azure Power, said, "This sale is the first-ever asset sale in Azure Power's history. This non-strategic portfolio's sale allows us to enhance returns on invested capital through efficiency gains and cost optimization while recycling capital into a higher return, committed projects. Our focus is on the creation of shareholder value."
Manikkan Sangameswaran, Executive Director, Radiance Renewables, said, "This strategic acquisition will position Radiance as a significant pan-India player in the commercial, industrial and institutional segments. The deal gives us an exposure to long-term power purchase agreements with quality customers based on net metering in the build-out of its distributed generation platform."
Azure Power posted a 15.6% rise in its revenue in the third quarter (Q3) of the financial year 2021 (FY 2021) on the back of an increase in its operational capacity. The company's revenue rose to ₹3.52 billion (~$48.3 million) during the quarter from about ₹3.05 million (~$41.9 million) in the same period last year.
GGEF was launched in April 2018 after Lightsource BP, a global renewable energy development firm, and Everstone Group teamed up to create a major fund management platform called EverSource Capital for the development of green energy infrastructure in India. At launch, the GGEF had a fundraising target of £500 million (~$710.6 million). Recently, Dutch development bank FMO said that it will invest $137 million in the energy value chain, water, waste, and transport sectors that promote low carbon and climate-resilient initiatives in India through GGEF.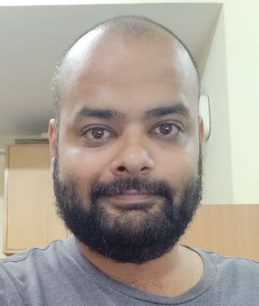 Rahul is a staff reporter at Mercom India. Before entering the world of renewables, Rahul was head of the Gujarat bureau for The Quint. He has also worked for DNA Ahmedabad and Ahmedabad Mirror. Hailing from a banking and finance background, Rahul has also worked for JP Morgan Chase and State Bank of India. More articles from Rahul Nair.