Independent power producer Azure Power Global, through its 100% subsidiary Azure Power Energy, announced the issuance of a dollar green bond of $414 million.
The bonds will have a tenor of five years at a coupon of 3.575%. The issue marks the lowest ever coupon in the high-yield segment for any Indian business. This is lower by 27.5 basis points from the lowest offering from any Indian renewable energy company to date, according to the company.
The order book saw bids over $2 billion. The bond issuance drew interest from global investors, with more than 60% of the issuance placed with US and European investors. The bond has built-in amortization and waterfall structures.
This issuance is Azure Power Group's third solar Green Bond after issuances in 2017 and 2019. All the bonds have received green certification from Climate Bonds Initiative.
In September 2019, Azure announced the issuance of a green bond of $350 million. The bond had a maturity date in 2024 with an expected US Dollar coupon of 5.65%.
The Company will primarily utilize the proceeds to refinance its existing $500 million Green Bond which was issued in 2017 and will mature next year. The refinancing is expected to reduce debt cost by over 200 basis points for its 611 MW operational solar projects portfolio offered under the bond.
Speaking on this momentous occasion, Mr. Ranjit Gupta, Chief Executive Officer & Managing Director, Azure Power, said, "This is truly a remarkable transaction for the Indian Renewable Energy sector in the global markets, being the lowest ever coupon in the high-yield segment for business out of India, and a landmark for Azure Power Group in its journey of over 13 years in this space. With this 3rd Green Bond from the Group, primarily to refinance our 1st Green Bond issued in 2017, we have completed one full cycle of our successful engagement with global debt capital market investors. We are grateful for our global and domestic investors' continuous support and faith posed in us as the world-class, credit and corporate governance focused renewable power group in India."
Barclays, HSBC, Standard Chartered Bank, Credit Suisse, and MUFG were the Joint Global Coordinators and book-runners for the transaction. Jefferies, Roth Capital Partners, Société Générale, and ICICI Bank acted as the Joint bookrunners.
According to Mercom's India Solar Project Tracker, Azure Power has 2 GW of operational solar capacity and 5.2 GW of capacity in the pipeline as of June 2021.
Earlier, Mercom had reported that global green bond issuance reached a record high of $269.5 billion in 2020, a 1.12% increase compared to $266.5 billion in 2019, due to a late surge in the second half of 2020.
Also, India now has its own green bond trading platform. The Bombay Stock Exchange's international arm, India International Exchange has an exclusive green listing and trading platform called Global Securities Market (GSM). GSM Green will serve as a platform for fundraising and trading green, social, and sustainable bonds exclusively.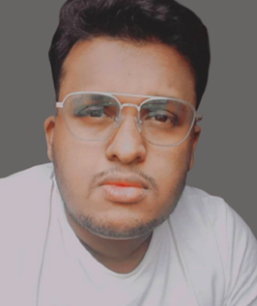 Arjun Joshi is a staff reporter at Mercom India. Before joining Mercom, he worked as a technical writer for enterprise resource software companies based in India and abroad. He holds a bachelor's degree in Journalism, Psychology, and Optional English from Garden City University, Bangalore. More articles from Arjun Joshi.