According to Mercom's recently released Q2 2021 India Solar Market Update, the average cost of large-scale solar projects in the second quarter of 2021 (Q2 2021) was ₹38.6 million (~$529,036)/MW.
The cost increased by 12% when compared to the same period last year when it was ₹34 million (~$455,532)/MW and a 5% rise from the previous quarter (Q4 2020) when the cost was about ₹35.3 million (~$488,255)/MW.
The costs have soared due to the rise in the component costs led by modules and other commodities, along with a shortage of some raw materials. The global steel prices surged in the first four months of 2021. But steel producers struggled to supply as the production was low due to a shortage of iron ore, the raw material used to produce steel.
Meanwhile, the average cost per MW for rooftop solar installations was around ₹39.6 million (~$541,942)/MW, up 8% from the same period last year when costs stood at ₹36.5 million (~$489,027). The average cost for setting up rooftop solar systems was ₹38 million (~$524,445)/MW in the previous quarter, up roughly 4% quarter-over-quarter (QoQ).
Increasing solar module ASPs continued in Q2 2021, driven by expensive polysilicon and higher raw material prices. Freight charges have remained high since last year due to shipping container shortages and global logistical challenges.
The container shortage issue has not yet been resolved, resulting in high freight charges, adversely impacting module prices. The module prices had surged due to the supply-demand gap, adding more financial burden on rooftop solar developers.
The rooftop solar sector has been seeing better financing opportunities with a reduction in the cost of debt, increased availability of equity, and the overall cost of financing going down. Q2 also saw many government tenders being issued, indicating a demand for rooftop solar in this segment.
However, bucking the trend, the bids have been trending down in the recent auctions, which is a cause for concern in the industry.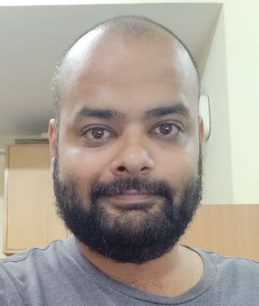 Rahul is a staff reporter at Mercom India. Before entering the world of renewables, Rahul was head of the Gujarat bureau for The Quint. He has also worked for DNA Ahmedabad and Ahmedabad Mirror. Hailing from a banking and finance background, Rahul has also worked for JP Morgan Chase and State Bank of India. More articles from Rahul Nair.