Ark Energy Corporation, an Australian subsidiary of Korea Zinc, will acquire a 100% stake in utility-scale wind and solar project developer Epuron Holdings.
After completing the transaction, Ark Energy will acquire 4.2 GW of early-stage wind and solar projects in Queensland, New South Wales, and Tasmania. Ark will also acquire a further project pipeline of 4.8 GW.
The company will own and operate 7 MW fully contracted off-grid solar generation assets in the Northern Territory and own a 50% stake in renewables technology and data provider Fulcrum3D.
Ark said it would continue to deliver 5.86 GW of projects under existing joint development agreements.
The acquisition is expected to be completed in the first half of 2022.
The two companies did not disclose the financial terms of the transaction.
Epuron claims it has developed over 3 GW of capacity with 1 GW of projects that are operating or under construction, as well as a significant and growing pipeline.
Commenting on the transaction, Yun B. Choi, Chairman of Ark Energy and Vice Chairman of Korea Zinc, said the acquisition allows Korea Zinc Group's energy transition and contributes to Ark Energy's long-term ambition to develop a new green energy export corridor from Australia to South Korea.
Earlier in 2021, Ark Energy acquired a 30% stake in Acciona Energy's 923 MW MacIntryre wind farm in Queensland, which is scheduled to be commissioned by 2025.
Phase 1 of Ark Energy's SunHQ hydrogen hub (SunHQ) in Townsville will use all the green hydrogen it produces and is jointly supported by the Australian Renewable Energy Agency (ARENA) and the Clean Energy Finance Corporation (CEFC). The Queensland Government has also provided a A$5 million (~$3.60 million) grant for SunHQ and has recently granted development approval for the project.
In September, Ark Energy placed orders for 154-ton hydrogen fuel cell trucks from Ark Energy which will lease the vehicles to its logistics subsidiary in the United States for deployment on a 30-kilometer loop operating from the Port of Townsville to the Sun Metals Zinc Refinery owned by the group.
According to Mercom's Solar Funding and M&A Report, there were 29 solar mergers and acquisition transactions in Q3 2021 compared to 34 in Q2 2021. Corporate funding in the solar sector increased 190% to $22.8 billion in the first nine months of 2021 from $7.9 billion in the same period last year.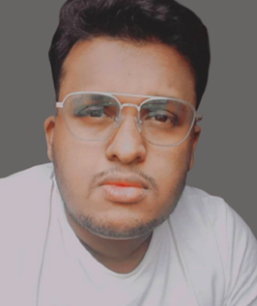 Arjun Joshi is a staff reporter at Mercom India. Before joining Mercom, he worked as a technical writer for enterprise resource software companies based in India and abroad. He holds a bachelor's degree in Journalism, Psychology, and Optional English from Garden City University, Bangalore. More articles from Arjun Joshi.