Andhra Pradesh Electricity Regulatory Commission (APERC) has drafted new regulations specifying the obligation to purchase renewable power and its compliance by purchasing renewable energy or renewable energy certificates for the next five years
The new regulations, APERC Renewable Power Purchase Obligation (Compliance by the purchase of Renewable Energy/Renewable Energy Certificates) Regulations, 2022, will come into effect from April 1, 2022, and will be in force from financial year (FY) 2022-23 to FY 2026-27.
The new regulation was drafted as the previous APERC Renewable Power Purchase Obligation Regulations, 2017, which prescribed distribution companies' renewable purchase obligation (RPO) (DISCOMs) from April 04, 2017, to March 31, 2022, is set to conclude this month-end. The regulations must be modified every five years to stay aligned with the changes in the sector.
DISCOMs
The draft regulation outlines that every DISCOM should purchase renewable energy at the tariff determined by the Commission or at tariffs discovered through a transparent bidding process and adopted by the Commission. The electricity generated from rooftop solar systems under the net metering arrangements will qualify towards meeting the solar RPO of the DISCOM.
DISCOMs should install solar generation meters, conforming to the applicable CEA Regulations, at appropriate locations to measure the energy generated from the rooftop solar system if it desires that such energy should be counted towards meeting its RPO.
Power purchased from rooftop solar systems with gross metering and unutilized banked energy purchased from renewable energy projects under open access regulations for which the generator does not claim renewable energy certificates (RECs) will qualify towards meeting the RPO of the DISCOM.
On achieving a solar RPO of 85% and above, the remaining shortfall can be met by excess non-solar energy consumed beyond specified non-solar RPO for that particular year. Similarly, on achievement of other non-solar RPO compliance up to 85% and above, the remaining shortfall can be met by excess solar energy consumed beyond specified solar RPO for that particular year.
DISCOMs should compulsorily procure 100% power from all the waste-to-energy projects in the state.
Open access
The electricity generated from rooftop solar systems under the net metering arrangements will qualify towards meeting the solar RPO of open access consumers.
Open access consumers procuring power from third-party generators under power wheeling and purchase agreement will be exempted from RPO.
Fulfilling RPO through self-retention of RECs will be calculated for that particular financial year only.
Captive power
Every consumer owning a grid-connected captive project of 1 MW and above will have to purchase RECs.
Captive projects having self-consumption will also be required to meet RPO.
In case a captive user intends to install a co-located renewable energy generating project within the premises of the consumption unit to fulfill RPPO, they should install meters of appropriate class of accuracy for measurement of gross generation, auxiliary consumption, and captive consumption. The concerned licensees should take monthly readings, including MRI dumps, for all such meters to account for the energy towards the RPO of the captive consumption unit.
Renewable Energy Certificates
The RECs purchased by the DISCOMS from the power exchange, or the purchase certificates issued by the Andhra Pradesh State Load Dispatch Center (APSLDC) in case of REC self-retentions, should be deposited with APSLDC.
APSLDC can also independently verify the RECs through the Renewable Energy Certificate Registry of India website.
State Agency
APSLDC will function as per the directions issued by the Commission, and it should submit quarterly status about the RPO compliance of DISCOMs to the Commission.
The Commission may determine the remuneration and charges payable to APSLDC for discharging its functions from time to time.
If a DISCOM does not fulfill its RPO, APSLDC should serve a notice to the DISCOM to deposit cash into a separate fund. This fund is to be created and maintained by APSLDC. The fund will be utilized for purchasing RECs.
Andhra Pradesh has consistently met its renewable purchase obligations for the past few years. As per the APERC tariff order published early last year, the state is expected to cross its 7% RPO target by a 6.7% margin for FY 2021-22.
APERC, to simplify the short-term power procurement process, had issued the 'Terms and Conditions for Short-term Procurement and Sale of Power, Regulations, 2022.'
Subscribe to Mercom's real-time Regulatory Updates to ensure you don't miss any critical updates from the renewable industry.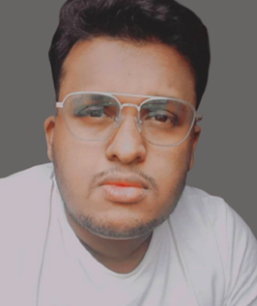 Arjun Joshi is a staff reporter at Mercom India. Before joining Mercom, he worked as a technical writer for enterprise resource software companies based in India and abroad. He holds a bachelor's degree in Journalism, Psychology, and Optional English from Garden City University, Bangalore. More articles from Arjun Joshi.