Power control equipment manufacturer and power project developer Amara Raja Power Systems (part of the Amara Raja Group of companies) has won the reverse auction conducted by NTPC for a 90 MW balance of system (BoS) package for the Anta Solar Power Project in Rajasthan.
The project, located at the Anta Gas Power Station in Baran district, was tendered in October 2019.
The scope of the BoS package includes design, engineering, manufacturing, supply, packing, forwarding, transportation, unloading storage, installation, testing, and commissioning of the solar project, excluding the supply of solar photovoltaic modules.
The work also involves designing and constructing module mounting structures for solar PV panels and installing a 'supervisory control and data acquisition' (SCADA) system for local and remote monitoring.
The e-reverse auction was held on June 12, 2020, and Amara Raja received the letter of award on January 7, 2021. The two parties entered the contract on January 22, 2021.
Amara Raja Power Systems is a part of the $1.2 billion Amara Raja Group of companies.
Vikramaditya Gourineni, managing director and CEO of Amara Raja Power Systems, told Mercom, "We at Amara Raja are honored to associate ourselves with NTPC for this prestigious project and look forward to strengthening this relationship. We hope to be a prominent contributor in India's meeting its ambitious clean energy targets and become reliable engineering, procurement, and construction partner for solar developers."
"We are privileged to take up this first-of-its-kind BoS project from NTPC. We see this as a good opportunity to once again demonstrate our project management skills at the highest level," said Dwarakanadha Reddy, Business Head, EPC projects, Amara Raja Power Systems.
In November 2020, NTPC had issued an enlistment tender for the BoS package supply and installation for its solar projects.
According to Mercom's India Solar Tender Tracker, BoS tenders for about 1.2 GW of solar projects have been issued so far by several government entities.
Government-owned power companies are increasingly winning bids to develop solar projects due to which we are seeing supply tenders issued by them.
Earlies, NTPC issued a tender for the BoS package for the 735 (3×245) MW Nokh solar power project in Rajasthan.
NHDC Limited, another government-owned company, floated a BoS tender for the engineering, procurement, and construction of 1,035 MW of solar projects in Madhya Pradesh.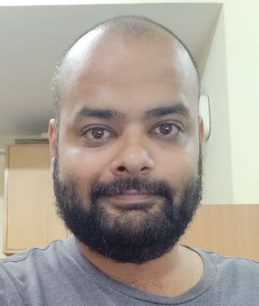 Rahul is a staff reporter at Mercom India. Before entering the world of renewables, Rahul was head of the Gujarat bureau for The Quint. He has also worked for DNA Ahmedabad and Ahmedabad Mirror. Hailing from a banking and finance background, Rahul has also worked for JP Morgan Chase and State Bank of India. More articles from Rahul Nair.