The Ministry of New and Renewable Energy's (MNRE) proposal to implement its 'Approved Lists of Models and Manufacturers' (ALMM) order has raised more questions than it has answered.
Why has the government decided to implement another process verification step at this time? What are its intended benefits? Is this what the solar sector needs right now? Mercom spoke to industry stakeholders about this and heard mixed responses.
While some players believed that ALMM listing would take the solar industry forward, others said that the process was redundant and would cause more harm than good.
In October 2018, the MNRE issued an order to enlist eligible models and manufacturers of solar modules and published a list called the 'Approved List of Models and Manufacturers' to monitor the quality and reliability of components being used in government-owned solar projects. According to the ALMM Order 2019, the List I will consist of models and manufacturers of solar PV modules, and List II will comprise models and manufacturers of solar cells.
Arguments Against ALMM: 
Some industry stakeholders Mercom spoke to agreed that implementing ALMM would not help the industry much. They said that the exorbitant application fees of ₹5,000 (~$66)/MW on cells and modules might prove to be too expensive for smaller manufacturers, increase overall project cost, and ultimately result in higher power tariffs.
The expenses do not stop there as companies outside India are also expected to pay for "preliminary inspection" at each manufacturing unit as part of the listing process.  The MNRE's guidelines state that it would inspect manufacturing units operating at locations outside the jurisdiction of Indian laws before enlisting a company. Applicants are required to pay for the charges involved in the inspection, including the cost of travel, accommodation, and other allowances for both the domestic and international officials deputed with the task of inspection. These fees start at ₹500,000 (~$6,583) and go all the way up to ₹3 million (~$39,500) per visit, depending on the capacity and location of the manufacturing site.
Considering the travel restrictions due to the COVID-19 situation, traveling within the country is not considered safe, let alone international site visits, which again will be extremely unsafe, expensive, and impractical. There is a lack of visibility as to when these international travel restrictions could be lifted.
Stakeholders also said that the entire process of getting listed in the ALMM is time-consuming, and this would translate to project commissioning delays and supply chain disruptions. They believed the whole process was redundant since the Bureau of Indian Standards (BIS) certification has already been implemented for quality control. The industry believes that BIS certification itself is very similar to the International Electrotechnical Commission (IEC) standards.
"From the manufacturing side, we all think that ALMM is not helping in any way. It is of no use. It is not improving any process or product quality or anything. It takes a long time, is very expensive, and most importantly, they don't have a clear route as to how to proceed," said an executive from a major Chinese solar cell and module manufacturing company.
These fees might be prohibitively expensive, especially for Chinese manufacturers with high-capacity manufacturing units. For example, if a company has an installed capacity of 10 GW but only supplies 1 GW to India, they are still expected to pay for the entire 10 GW capacity, according to the rules.
Since BIS certification is a prerequisite for enlisting in ALMM, the industry could see an increase in lead times for companies to sell existing products or launch new ones in the Indian market. Mercom has previously written about the industry's concerns with the BIS certification process, which involved huge costs and long waiting times.
"The time involved in ALMM registration for foreign manufacturers for the first time is about one year. Also, BIS is a prerequisite for the ALMM application. This would substantially increase the time involved for a product to launch in India even after the initial ALMM registration by the manufacturer," said C Chaudhary, Chief Operating Officer at Amp Energy India.
Companies also said that it is very ambiguous as to why this process is needed in the first place and what is its intended benefits.
"There is no clarity from the MNRE about what happens once we pay the application fees. The BIS certification process is already around, and it is as good as the registry of certified manufacturers since only BIS certified modules can be sold in the Indian market. What is ALMM doing differently?" asked an executive from another international cell and module manufacturing company.
"BIS certifies the product, whereas ALMM is trying to certify the company. Certifying a company has no meaning because the supplier doesn't necessarily have to be a manufacturer of cells and modules," the executive added.
The ALMM order would also deter foreign players from entering the market for reasons other than high costs and the long lead times. The application for ALMM listing currently requires companies to share information regarding the manufacturing units' production, purchase of raw materials, sales, profit and loss account, statement of assets and liabilities, and balance sheet over the last three years.
An official from an Indian solar cell and module manufacturing company explained that some international players, particularly private Chinese companies, may be unwilling to disclose these details in the application, and this might deter them from getting enlisted. This might cause supply problems as well since the majority of cells and modules in India currently originate from China.
Talking about the ALMM, an executive at a large solar manufacturer said, "We need to ensure that the manufacturing ecosystem is developed in India and whatever it takes to develop needs to be implemented immediately. We have already missed the bus, and if we don't do it now, we shall be bombarded with dumped products in India with no one to take responsibility. That's what happened in the past. All the Chinese manufacturers who dumped their products in the past are no more, and getting the warranty invoked is not possible today. All those lower quality products with obsolete technology are dumped in India. India needs to rise and be self-dependent on the energy security front. Then only will the prices come down also for DCR products like what happened in telecom handset and small car segment".
In Favor of ALMM: 
On the other hand, some players opined that implementing ALMM would be a good move for the solar industry. They believed that this would help increase the quality of photovoltaic products entering the Indian solar market, force companies to up their game in terms of production efficiency, and result in longer-lasting products that would help bring down tariffs.
"Stringent time-to-time audits are always welcome from the government's standpoint. ALMM could avoid incorrect qualification of manufacturers who do not have a robust process in place and help the emerging manufacturing industry set up effective controls to ensure quality," said Ramesh Nair, Chief Executive Officer, Adani Solar.
As a result, the industry might start to see increased performance and reduced degradation rates. This could also lead to a reduction in tariffs, with the industry considering a longer usable product lifecycle for their project. A minuscule cost increment to the end consumer would a worthwhile trade-off to avoid the risks of tariff losses due to degradation and other cost consequences of untested panels, Nair explained.
Many Indian companies have already applied and are waiting for approval.
"The ALMM guidelines are fairly simple, and RenewSys has applied for the same. We await the approval and are sure that as the COVID-19 situation improves and work begins, we will receive our approvals. ALMM will ensure competition among other approved players, making it fair play for developers, distribution companies, manufacturers, and other stakeholders by ensuring competitive tariffs through quality products," said Avinash Hiranandani, Global CEO and Managing Director, RenewSys.
What the Industry Needs: 
While taking steps to ensure product quality would have its benefits in the long run, if not done correctly, it may end up harming the growth of the industry. According to Mercom Q1 2020 India Solar Market Update, Mercom is forecasting a decline in solar installations in 2020 to 5 GW due to the COVID-19 effect on the markets.
The ALMM order, in its current form, is expected to increase costs and lengthen lead times. In India, a notoriously cost-sensitive market that has been slow to adapt and accept newer products, another potential regulatory hurdle is the last thing that is needed.
"There is little manufacturing capacity in India. The government must incentivize this and help the local industry update their technology, among other things, instead of increasing complications arising due to bureaucracy. They can focus on supporting the local industry to adopt newer technology," the executive from the international cell and module manufacturing company added.
Chaudhary agreed, adding that "the real need of the hour would be to implement better technology and practices that help in capacity addition and reduce on-ground challenges related to land and approvals. Introducing additional prerequisite tests and compliances is impractical and doesn't help the sector tangibly."
The government must work on its ALMM guidelines to make it fairer towards all manufacturers. The government needs to revise the harsh fee structures, remove procedural redundancies, and in general, make amendments to the regulations that are impractical at this time.
The coronavirus pandemic has already dealt a blow to the financial health of the industry and disrupted the supply chain. Without issuing the necessary revisions to the guidelines based on industry feedback and practical difficulties, the policy faces the risk of non-adherence. If too many manufacturers decide to back out, the domestic market might see supply shortage issues that can slow down installations and affect job growth, forcing the government to hold back from implementing this policy.
"A Focus on safety should be first priority, which means postponing the ALMM order in its current form for at least another year until the travel risk due to COVID decreases. Certifying over 75 manufacturers is not the most critical need right now. Instead, the focus should be on fixing the multitude of current challenges and removing hurdles so the industry can get back into growth mode again," said Raj Prabhu, CEO of Mercom Capital Group.
"It is crucial to ensure any new regulations do not disrupt or slow down solar additions anymore, considering the industry is already on pace to experience three consecutive years of negative growth in solar installations," added Prabhu.
The ALMM order is set to be implemented on September 30, 2020. The extension was granted due to the ongoing pandemic.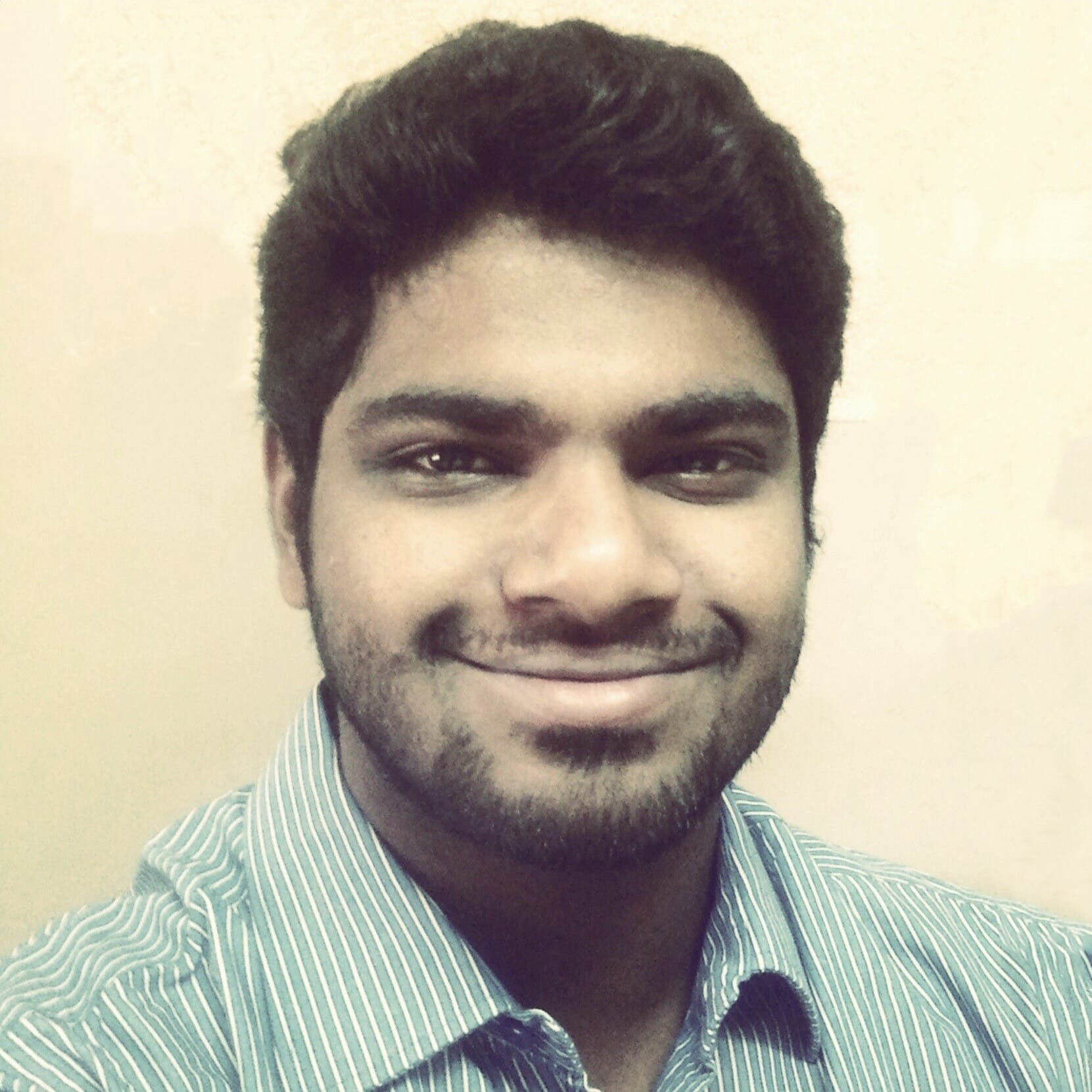 Nithin Thomas is a staff reporter at Mercom India. Previously with Reuters News, he has covered oil, metals and agricultural commodity markets across global markets. He has also covered refinery and pipeline explosions, oil and gas leaks, Atlantic region hurricane developments, and other natural disasters. Nithin holds a Masters Degree in Applied Economics from Christ University, Bangalore and a Bachelor's Degree in Commerce from Loyola College, Chennai. More articles from Nithin.