The Asian Development Bank (ADB) has sanctioned a loan of $250 million as a part of the assistance package to the Energy Efficiency Services Limited (EESL).
The loan will help catalyze energy efficiency investments in India and accelerate the broader adoption of energy-efficient technologies.
The EESL project on energy efficiency will help promote general awareness of the benefits of energy-efficient technologies among stakeholders. The EESL program will include awareness campaigns that will engage local organizations in knowledge-sharing and training. The program will focus on women electricity consumers apart from capacity building for electricity distribution, regulatory agencies, and other government bodies.
The total cost of the projects is estimated to be $592 million (₹42.1 billion), out of which the Clean Technology Fund will provide $46 million, the ADB will account for $250 million (₹17.8 billion), and the EESL will contribute $296 million. The project is expected to be completed by March 2025.
Along with the sanctioned loan, there will also be technical assistance of $2 million (₹142.3 million) that will be provided to the EESL for implementing the project and to mobilize private sector participation in energy efficiency services.
In its statement, the ADB noted that India's carbon emissions in the past decade and a half had outpaced the rapid strides made by the Indian economy, reaching more than two billion tons in 2016, as compared to 890,000 tons back in 2000. The country is still highly dependent on fossil fuels, particularly coal.
Speaking on the latest development, Jiwan Acharya, a principal energy specialist at ADB, said, "India's energy efficiency potential is largely untapped, amounting to possible energy savings of about 17% of the country's total power generated in the financial year 2019. The project will adopt proven energy-efficient technologies to reduce electricity network losses and reduce greenhouse gas emissions."
Last year, Mercom reported on another $13 million grant agreement between the ADB and EESL. The grant was provided by the Global Environment Facility (GEF) for the additional financing of an ongoing ADB-supported project that is promoting end-use energy efficiency.
This grant was part of a $200 million loan that was to be provided to the EESL by the bank. Mercom previously reported that ADB had said it would give a $200 million (~₹13 billion) loan to finance energy-efficient lights and water pumps in India. The funds were to be utilized for making loans available for installing light-emitting diode (LED) streetlights by municipalities and LED bulbs, tube lights, and electric fans by households and institutions, and for installing energy-efficient water pumps.
Earlier this year, the EESL launched a "Super-Efficient Air Conditioning Program" for residential and institutional consumers in Delhi who procure power from BSES, Delhi's major distribution company.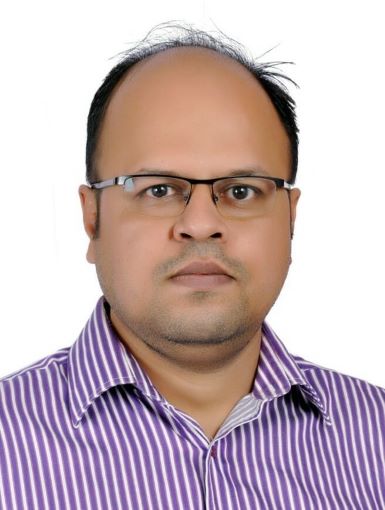 Rakesh Ranjan is a staff reporter at Mercom India. Prior to joining Mercom, he worked in many roles as a business correspondent, assistant editor, senior content writer, and sub-editor with bcfocus.com, CIOReview/Silicon India, Verbinden Communication, and Bangalore Bias. Rakesh holds a Bachelor's degree in English from Indira Gandhi National Open University (IGNOU). More articles from Rakesh Ranjan.