Adani Electricity Mumbai Limited (AEML), Adani Transmission Limited's distribution arm, has raised $300 million in sustainability-linked bonds as part of its $2 billion global medium-term notes program.
The issue marks the first-ever global medium-term notes program by an energy utility player in India. The global medium-term notes program and the sustainability-linked bond issuance are part of AEML's capital management plan.
Adani Electricity Mumbai issued the first takedown through 10-year notes under the 144A/REG S format. The company's capital management plan enters the second phase with the transaction, with 100% of the term debt being placed in the international capital markets, with the overall maturity increased to over nine years.
The bond issuance drew interest from global investors, leading the issue to be oversubscribed 9.2 times. Investors from Asia formed the majority with 49%, followed by 27% from Europe, Middle East, and Africa. North America comprised 24%.
The bond has the environmental, social, and corporate governance (ESG) targets to boost renewable energy reach and reduction of greenhouse gas emissions in line with COP26.
The transaction is said to have marked the tightest coupon ever by a BBB- rated utility issuer in Asia (ex-Japan). It is also the largest order-book oversubscription ever for a 10-year ESG bond issuance in Asia (ex-Japan).
Key performance indicators chosen for the sustainability-linked bond issuance contribute to United Nations Sustainable Development Goals SDG 7 (Affordable Clean Energy), SDG 11 (Sustainable Cities and Communities), and SDG 13 (Climate Change).
"The challenging short-term targets of increasing the renewable energy penetration in AEML's power purchase mix from the current 3% to 30% by 2023 and then 60% by 2027 are legally covenanted targets, which are consistent with the COP26 targets," said Kandarp Patel, Managing Director and Chief Executive Officer, Adani Electricity Mumbai Limited.
"AEML has also committed to the short-term target of reductions of greenhouse gas emission by 60% from FY19 levels to stay in line with COP26 targets. In addition to the legally covenanted targets, we have publicly announced a target of 70% renewable penetration by 2030," he added.
The transaction was settled on July 22, 2021. The funds will be put to use to refinance existing debt and regulatory asset development to enable asset hardening.
The assurance of the sustainability framework was completed through external agencies. Vigeo Eiris, a Moody's investor service subsidiary, assisted on AEML's sustainability framework. The baselines for the targets have been assured by third-party verifiers – the British Standards Institute and the statutory auditor of Adani Electricity Mumbai.
Axis Bank, Barclays, Citigroup, DBS Bank, Deutsche Bank, Emirates NBD Capital, JP Morgan, Mizuho Securities, Mitsubishi UFJ Financial Group (MUFG), and Standard Chartered Bank were the joint lead managers to the transaction.
MUFG was the sole sustainability-linked bond structuring advisor. The joint lead managers were represented by Latham & Watkins and Cyril Amarchand Mangaldas. Linklaters and L&L Partners represented Adani Transmission Limited.
According to Mercom Research, in June 2019, Adani Green Energy Limited, the renewable energy arm of Adani Group, raised $500 million through green bonds. The bonds are listed on the Singapore Exchange Securities Trading Limited (SGX-ST) and India International Exchange Limited (IFSC). The proceeds will be utilized to repay its respective external commercial borrowing loans, and the balance of the net proceeds for capital expenditure, other project-related liabilities, or for on-lending to other subsidiaries of the company.
In 2019, Qatar Investment Authority had signed an agreement to invest ₹32 billion (~$450 million) for a 25.1% stake in Adani Electricity Mumbai. QIA and AEML agreed to ensure that over 30% of the electricity supplied by AEML will be sourced from solar and wind projects by 2023.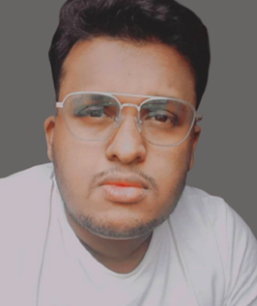 Arjun Joshi is a staff reporter at Mercom India. Before joining Mercom, he worked as a technical writer for enterprise resource software companies based in India and abroad. He holds a bachelor's degree in Journalism, Psychology, and Optional English from Garden City University, Bangalore. More articles from Arjun Joshi.