Saudi Arabia's energy major ACWA Power has announced the financial close for the 1.5 GW Sudair solar project developed under the Public Investment Fund (PIF) renewable energy program.
Located at Sudair Industrial City, the Sudair Solar photovoltaic (PV) project will be built at the cost of SAR 3.4 billion (~$905 million). A 25-year power purchase agreement for the project was signed with the Saudi Power Procurement Company.
The renewables arm of Larsen & Toubro's Power Transmission & Distribution Business had secured the engineering, procurement, and construction contract from the consortium of ACWA Power and the Water and Electricity Holding Company, a subsidiary of the PIF, for the Sudair Solar PV Project in April 2021. The first phase of the project is expected to begin producing power during the second half of 2022.
The solar PV project will deploy bifacial modules with tracking technology. The plant is expected to generate power equivalent to powering 185,000 homes, offsetting nearly 2.9 million tons of CO2 emissions per year.
Saudi Aramco Power Company (SAPCO), a 100% subsidiary of Aramco, has joined the consortium with ACWA Power and Water & Electricity Holding Company (Badeel), owned by the Public Investment Fund. SAPCO acquired a 30% stake in the special purpose vehicle Sudair One Renewable Energy Company. ACWA Power and PIF will each hold a 35% stake. ACWA Power is 50% owned by PIF.
Renewables and utility sector is one of the 13 priority sectors that PIF identified as a key focus area in its Strategy 2021-2025 which focuses on unlocking the private sector's capabilities and aims to increase local content contribution to 60%, including PIF and its portfolio companies, in addition to expanding opportunities for local companies to partake in the Fund's projects.
The project represents a crucial milestone in PIF's initiative to develop 70% of Saudi's renewable energy by 2030.
The financing for the project is based on the principles of limited recourse project financing, with the senior debt structured as a soft mini-perm facility with a tenor of 28 years. The financing structure also features equity bridge facilities provided by local and international banks supporting the sponsor group's equity investment in the project.
Senior lenders and mandated lead arrangers include Mizuho Bank, Riyad Bank, Korea Development Bank, Arab Petroleum Investments Corporation (APICORP), Al Rajhi Banking & Investment Corporation, and Standard Chartered Bank.
Bank Al Bilad, Saudi British Bank, and SMBC International provided the equity bridge facilities.
Recently, ACWA Power received a $114 million financing package for the 200 MW Kom Ombo solar project in Egypt. ACWA also began construction on the 100 MW Redstone concentrated solar power project following the financial close of ZAR 11.6 billion (~$824.61 million) in investment. The Redstone project is the largest renewable energy investment in South Africa to date.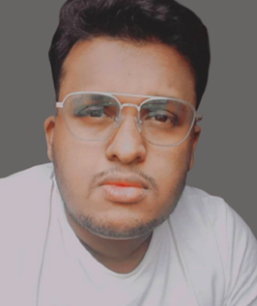 Arjun Joshi is a staff reporter at Mercom India. Before joining Mercom, he worked as a technical writer for enterprise resource software companies based in India and abroad. He holds a bachelor's degree in Journalism, Psychology, and Optional English from Garden City University, Bangalore. More articles from Arjun Joshi.