ProCredit Bank, Kosovo, acting on behalf of ProEnergy, has invited interested companies to submit their bids to set up a grid-connected solar photovoltaic (PV) project and a 20 kV underground cable for grid connection of the project in Kosovo.
The last date for submission of bids is August 31, 2021.
The scope of work includes supply, procurement, construction, commissioning, and comprehensive operation and maintenance for two years of the 3 MW grid-connected solar PV project at Gracke e Vjeter, Lipjan municipality in Kosovo.
The bid also covers design, supply, procurement, construction, and commissioning of 20 kV underground cable line for grid connection of the 3 MW solar PV project.
ProCredit Bank is looking for a professional contractor to provide the services for ProEnergy. Based in Pristina, Kosovo, Pro Energy is a special purpose vehicle (SPV) incorporated to develop, finance, build, own, and operate solar energy projects. The SPV is owned by ProCredit Holding, Frankfurt, Germany, and ProCredit Bank, Kosovo.
According to the tender document, the bid validity must be for five months (150 days) from the day of delivery, and the prices must be quoted in euros. The bidder must submit references to similar services provided earlier.
Kosovo is heavily dependent on lignite coal-fired plants (1,288 MW) which cover 91% of the country's energy generation. The projects are about 40 years old and are in the need of either restoration or discontinuation according to a report by the University of Prishtina. This has resulted in the need for energy alternatives which has opened opportunities for renewable energy deployment. Solar power share in Kosovo's energy mix is said to be less than 1% due to a lack of investments and a stable regulatory framework. The Kosovar Ministry of Economic Development and                    Energy Regulatory Office has set a target of 25%, and a voluntary target of 29% for renewable energy in the energy gross consumption until 2020.
International Finance Corporation (IFC) – the financial arm of the World Bank is also providing transaction advisory support to the Ministry of Economy and Environment in developing a 50 MW solar power public-private partnership project, through an open and competitive tender process.
In March 2021, the Transmission, System and Market Operator (KOSTT) of Kosovo also signed a deal to install a 150 MW solar project with Solar Energy Group Europe Egbert.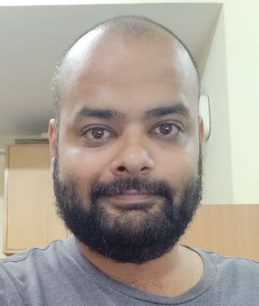 Rahul is a staff reporter at Mercom India. Before entering the world of renewables, Rahul was head of the Gujarat bureau for The Quint. He has also worked for DNA Ahmedabad and Ahmedabad Mirror. Hailing from a banking and finance background, Rahul has also worked for JP Morgan Chase and State Bank of India. More articles from Rahul Nair.