Tata Power has announced that it has taken over the management of Central Electricity Supply Utility of Odisha (CESU) for the distribution and supply of power in Odisha's five circles.
These five circles are Bhubaneshwar, Cuttack, Puri, Paradeep, and Dhenekal.
The company has received the Letter of Intent (LoI) from the Odisha Electricity Regulatory Commission (OERC). According to its press statement, Tata Power will have a 51% stake with management control, and the state-owned Grid Corporation of Odisha (GRIDCO) will have the remaining 49% stake in the company.
The company said that it will retain all the existing employees of CESU and will try to improve reliability, reduce the aggregate technical and commercial (AT&C) losses, and offer customer service.
The license for the distribution and supply of power will be valid for 25 years, and with this tie-up with CESU, the company is planning to expand its consumer base to five million from 2.5 million currently. The five circles are spread across an area of 3,000 square kilometers with a population base of 14 million and a consumer base of 2.5 million. The average power demand of CESU is around 1.3 GW, with the average input energy of 8,400 million units.
Commenting on the latest development, Praveer Sinha, CEO & MD of Tata Power, said, "Our tie-up with CESU is a huge development for Tata Power. We are thankful to the Odisha government and OERC for giving us this opportunity. We are committed to providing reliable, affordable, and quality power supply along with superior customer service, backed by innovative technology. We constantly strive to be the most preferred distribution company in the country. The success of our Delhi, Mumbai, and Ajmer distribution businesses is a testament to this fact."
Tata Power added that it had been a success in Delhi and Ajmer, and the company has been able to reduce the AT&C losses from 53.1% in July 2002 to 8% in March 2019 in Delhi. Similarly, in Ajmer, the company brought down the AT&C losses from 21.6% in July 2017 to less than 10% in August 2019.
Mercom had reported about Tata's takeover plan of Odisha's five circles in December 2019.
The privatization of distribution companies (DISCOMs) is being seen by many as the solution to improve their financial inefficiency.
Last month, the Ministry of Finance proposed to privatize DISCOMs in the union territories of the country. DISCOMs in the regions come under the administration of the central government while the respective state governments govern those in the states.
Mercom has discussed the topic of the privatization of DISCOMs in the past. Newer business models through which DISCOMs can be privatized have to be explored immediately.
Recently, Tata Power announced its annual results for the financial year (FY) 2019-20. The company's income statement said that in the FY 2020, its revenue declined by 3% and stood at ₹289.48 billion ($3.8 billion) as compared to ₹299.84 billion (~$3.9 billion) in the last financial year. The company attributed the decline to lower power demand, delay in project execution in its solar engineering, procurement, and construction (EPC) business on account of COVID 19, and lower coal prices.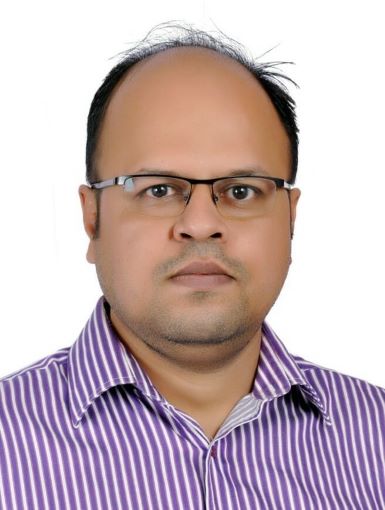 Rakesh Ranjan is a staff reporter at Mercom India. Prior to joining Mercom, he worked in many roles as a business correspondent, assistant editor, senior content writer, and sub-editor with bcfocus.com, CIOReview/Silicon India, Verbinden Communication, and Bangalore Bias. Rakesh holds a Bachelor's degree in English from Indira Gandhi National Open University (IGNOU). More articles from Rakesh Ranjan.