In 2021, India imported solar cells and modules worth $3.52 billion (~₹262.6 billion), an increase of 641% compared to 2020. In 2020, the Indian solar sector had imported solar modules and cells worth nearly $475.78 million (~₹34.65 billion).
The imports soared as the industry started to recover from the adverse effects of the COVID-19 pandemic, and the delayed projects resumed construction activity.
Exports increased by 58%, amounting to $133.36 million (~₹9.88 billion) in 2021 compared to $84.16 million (~₹6.13 billion) in 2020.
Solar imports in 2021
China was the largest exporter of solar modules and cells to India in 2021, with a market share of nearly 90.14%, followed by Hong Kong, Malaysia, Thailand, and Singapore with 6%, 1.47%, 0.71%, and 0.65%, respectively. In the COVID-affect 2020, China's market share in India's solar imports was 84%. Vietnam and Thailand accounted for 4.9% and 4.5% of the imports, respectively.
Solar exports in 2021
The United States continued to be the largest market for solar exports from India in 2021. It accounted for 75.3% of the market share, compared to 79% in 2020. Somalia, South Africa, Afghanistan, and the UAE made up 5.2%, 3.9%, 1.9%, and 1.8%, respectively.
Solar Imports and Exports in Q4 2021
Compared to the previous quarter, India's solar imports increased by 63% in the last quarter of 2021. The imports stood at $1.55 billion (~₹116.55 billion) compared to $953 million (~₹70.51 billion) in Q3 2021. The amount represents a 1,287% increase compared to the same period in 2020.
Exports of cells and modules from India increased by 9% with $23 million (~₹1.73 billion) compared to $21 million (~₹1.56 billion) in the previous quarter. Q4 exports witnessed a staggering growth of 219% compared to the same period in 2020.
In Q4 2021, China was the largest exporter of solar products to India, with a market share of 89.5%. The United States continued to be the major importer of Indian solar components with a market share of 39.6%.
The Ministry of New and Renewable Energy (MNRE) amended the 'Approved List of Models and Manufacturers (ALMM) of solar modules. The amendment mandates that only the models and manufacturers included in the ALMM list would be eligible for use in government projects, government-assisted projects, projects under government programs, open access, and net metering projects in the country. The effect of this policy will start showing up in the export/import data in the coming quarters.
With the imposition of BCD from April this year and the government pushing for domestic manufacturing, the local developers are looking to stock up the inventory to save on cost. The impact of this on the overall import and export activity will be visible in the latter half of the year.
For an in-depth look at the data, analysis, and charts, subscribe to our quarterly market report – Mercom India Solar Update. Detailed solar import and export data by component types, suppliers, manufacturers, and developers are available in Mercom's India Solar EXIM Tracker.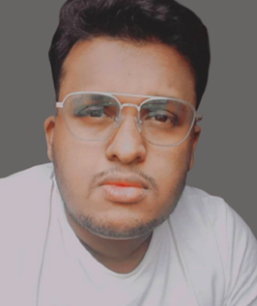 Arjun Joshi is a staff reporter at Mercom India. Before joining Mercom, he worked as a technical writer for enterprise resource software companies based in India and abroad. He holds a bachelor's degree in Journalism, Psychology, and Optional English from Garden City University, Bangalore. More articles from Arjun Joshi.