Beijing-based Hanergy Holding Group Ltd, the thin-film solar power company, has announced that its Chengdu Research & Development Center has once again breached the world record for its silicon heterojunction (SHJ) technology with a record-setting 25.11% conversion efficiency.
The result has been verified by the Institute for Solar Energy Research in Hamelin (ISFH). The certifying agency has confirmed that the company has broken its earlier record of 24.85% conversion efficiency. The latest record-breaking SHJ technology utilizes the low-cost ITO transparent conductive films and readily available screen-printed electrodes bringing down the total cost of mass production and paving the way for broader market adoption.
With its water resistance property, 30+ year lifespan, and high conversion efficiency, the SHJ technology for long has been considered as one of the most competitive and innovative technologies in the solar power arena. Coupled with no light decay, no potential induced attenuation (PID), and high-temperature power output, the SHJ offers a solution for ground power stations, distributed power stations, vertical installations, and fisheries or agricultural PV stations among others.
Speaking on the latest development, Xu Xiaohua, vice president of Thin Film Power Group at Hanergy, said, "Our SHJ technology is a source for great pride for everyone at Hanergy. Despite being only three years old, the recent breakthrough shows that our heterojunction division continues to make great progress and that the field of SHJ continues to hold great significance to our business in the large-scale photovoltaic ground power stations and distributed rooftop markets."
Hanergy now has complete control over the intellectual property rights of the SHJ solar cell production line and turnkey projects. Over the past two years, Hanergy's solar cell conversion efficiency has been on an upward slope and has gained a gradual increase of 1%.
The company says that it currently holds six world records in several thin-film solar technology fields, which includes silicon hetero-junction thin-film batteries (SHJ), copper indium gallium selenium (CIGS) and gallium arsenide selenide (GaAs) reaffirming its position as the leader in the high-efficiency thin-film solar energy.
Recently, MiaSolé Hi-Tech Corp, a wholly-owned subsidiary of Hanergy, announced that the Fraunhofer Institute for Solar Energy Systems ISE had confirmed an 18.64% aperture area efficiency on a commercial size flexible PV module. Researchers around the world are actively working on increasing the efficiency of solar modules that play a crucial role in boosting the overall generation from a solar project.
Earlier this year, a group of scientists at the Australian National University achieved a breakthrough in increasing the efficiency of solar cells. The efficiency of a solar cell refers to the part of the energy from sunlight (photons) that can be converted into electricity by the solar cell. The team at ANU achieved a 21.6% solar cell efficiency. This was the highest value attained for perovskite cells above specific dimensions.
Image credit: Hanergy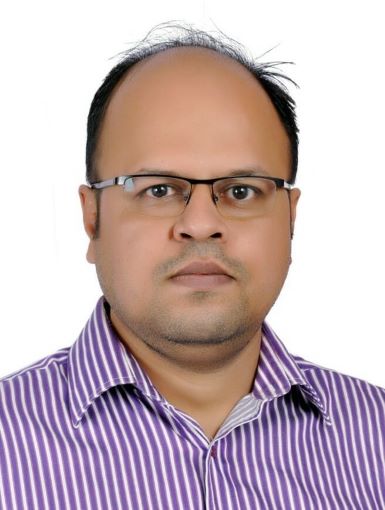 Rakesh Ranjan is a staff reporter at Mercom India. Prior to joining Mercom, he worked in many roles as a business correspondent, assistant editor, senior content writer, and sub-editor with bcfocus.com, CIOReview/Silicon India, Verbinden Communication, and Bangalore Bias. Rakesh holds a Bachelor's degree in English from Indira Gandhi National Open University (IGNOU). More articles from Rakesh Ranjan.