The Export-Import Bank of India (EXIM Bank) has extended a line of credit (LC) of $35.80 million (~₹2.54 billion) to the Republic of Suriname.
This line of credit comes as a part of the bank's financial help for facilitating rural electrification through solar DG hybrid PV systems in 50 remote villages of Suriname.
With this latest agreement, EXIM Bank has extended nine lines of credit to the government of Suriname on behalf of the government of India, taking the total value of LCs extended to $124.98 million (~₹8.87 billion). The LCs have covered a wide range of projects which include power, water supply, purchase of helicopters, and rehabilitation and up-gradation of milk processing plant among others.
With this latest agreement, the bank now has 258 LCs in place which cover 64 countries spread across Africa, Asia, Latin America, and the Commonwealth of Independent States (CIS) with credit commitment of $25.48 billion (~₹1.8 trillion) available for financing exports from India.
In March 2019, EXIM Bank had approved $83.11 million (~₹5.9 billion) financings for the installation of three solar projects in the Democratic Republic of the Congo with a total capacity of 35 MW. These projects were to be located in Karawa, Mbandaka, and Lusambo provinces of the country. In total, the bank has extended $578.05 million (~₹41.1 billion) in financing to the Democratic Republic of the Congo for hydroelectric power projects, power transmission, and distribution projects, cement plants, hand pumps, as well as solar power projects.
India has been cooperating with many African countries for the development of new and renewable energy technologies and capacity building. In April 2018, it signed two Memoranda of Understanding with Morocco and Guyana under which the participating countries agreed to cooperate for the expansion of renewable energy.
Previously, Mercom had reported that at the inaugural conference of the International Solar Alliance (ISA) held in New Delhi, the government of India had pledged $1.4 billion (~₹99.4 billion) to fund the development of solar projects in 15 African and South Asian countries that are part of the ISA consortium.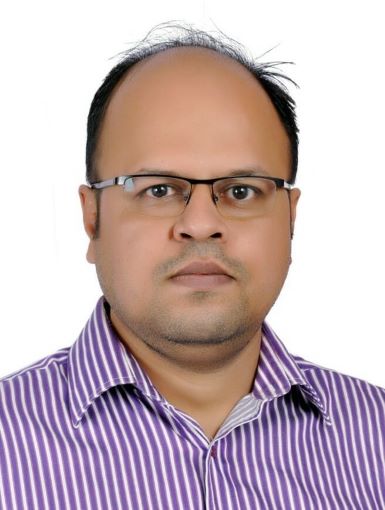 Rakesh Ranjan is a staff reporter at Mercom India. Prior to joining Mercom, he worked in many roles as a business correspondent, assistant editor, senior content writer, and sub-editor with bcfocus.com, CIOReview/Silicon India, Verbinden Communication, and Bangalore Bias. Rakesh holds a Bachelor's degree in English from Indira Gandhi National Open University (IGNOU). More articles from Rakesh Ranjan.