Here are some noteworthy cleantech announcements of the day from around the world:
Tata Power Renewable Energy Limited (TPREL), a 100% subsidiary of Tata Power, commissioned a 150 MW solar power project in Loharki, Rajasthan. Spread across 756 acres of land, the project houses approximately 656,700 modules. It is expected to generate more than 350 MU annually, offsetting 0.33 million tons of CO2 annually. In all, 48 Inverters, 720 KM of DC cable, and a 550 strong workforce were used in the project.
Acme Solar Holdings inked a land agreement to set up green ammonia and green hydrogen facility at the Special Economic Zone at Port of Duqm in Oman with an investment of $3.5 billion. The agreement was signed with the Public Authority for Special Economic Zones and Free Zones. The plant will be an integrated facility using 3 GW of solar and 0.5 GW of wind energy to produce 2,400 tons per day of green ammonia with an estimated annual production of 0.9 million tons. The facility would be operational by 2022 and will export green ammonia to Europe and Asia.
ABB expands manufacturing capacity for low voltage motors at its Faridabad facility, powered by renewable energy. The new line will develop motors up to 55 kW for customers operating in different industrial segments such as food and beverages, water and wastewater, cement, metals and mining, and heating, ventilation, and air conditioning. The company maintains that the Faridabad unit contributed to 100% CO2 emission reduction through in-house solar power generation and the purchase of energy attribute certificates.
U.S.-based renewable energy company Ohmium International, through its Indian subsidiary, has announced the commencement of a green hydrogen electrolyzer manufacturing unit in Bengaluru. According to the company, the factory can currently manufacture approximately 0.5 GW per year today, which can be expanded to 2 GW per year. The company is in talks with some state-run majors and private players to supply electrolyzers, according to an Ohmium investor.
Odisha Chief Secretary SC Mohapatra has directed the Odisha Renewable Energy Development Agency  (OREDA) to explore options for incentivizing private use of green power, such as preparing a plan for promotional activities and popularizing the use of solar-based agricultural equipment and water heater, lights, and green-powered machines. According to the CEO, OREDA has executed 1,163 rooftop solar projects with a total capacity of 12.3 MW.
The Department of Energy (DOE) released a new issue brief that details how solar investments can create jobs and reduce consumer costs for energy in the United States. According to the brief, large-scale decarbonization of the electricity sector could move solar from the current 3% generation to over 40% by 2035. A decarbonized electricity sector can also add up to 1.5 million new jobs in solar by 2035. Investments in clean energy R&D, supply chains of critical materials, and tax cuts for new and retooled factories for advanced energy manufacturing will help lower costs across the solar lifecycle.
Solar module manufacturer Loom Solar has unveiled its new bifacial modules under Loom Solar's 'Shark' series. The Shark series has two variants – Shark 440 W Mono PERC and Shark Bifacial 440-530 W. Shark series by Loom Solar comes with 144 Solar cells and nine bus bars. The company said that the Shark BiFacial helps in saving 33% rooftop space. The power generation varies from 440 – 530 watts depending upon the reflecting surface.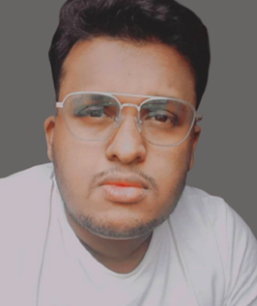 Arjun Joshi is a staff reporter at Mercom India. Before joining Mercom, he worked as a technical writer for enterprise resource software companies based in India and abroad. He holds a bachelor's degree in Journalism, Psychology, and Optional English from Garden City University, Bangalore. More articles from Arjun Joshi.