Battery storage provider Viridi Parente raised $94.7 million in a Series C funding round led by existing investor B. Thomas Golisano.
The round saw participation from new investors, including international equipment rental company Ashtead Group/Sunbelt Rentals and National Grid Partners, the investment arm of National Grid, one of the world's largest investor-owned energy companies.
Proceeds from the funding round will be used to accelerate the commercial deployment of its point-of-use lithium-ion battery storage technology. This round of funding values Viridi, post-money, at $700 million.
According to Jon M. Williams, Chairman, and CEO, Viridi Parente, Inc., "Point-of-use energy storage has the potential to more than double the delivered capacity of our entire energy transmission system without additional investment in new infrastructure. Passenger vehicles currently represent roughly 3% of the world's total GDP. The majority of the innovation around this technology is focused on battery powered vehicles, however, technology designed for cars does not translate into other sectors of the economy where safety, resilience, and cycle life are the leading design requirements. Viridi is developing safe, resilient, and cost-effective point-of-use lithium-ion battery systems that will power the other 97% of our economy."
Viridi's Volta Energy brand offers stationary lithium-ion battery pack systems designed and tested to be fail-safe for installation in occupied spaces. The company has teamed up with KULR Technology Group to combine its patented safety technology with Viridi's battery architecture. KULR's carbon fiber thermal management technology is designed to act as a shield against thermal runaway and is used on the Mars 2020 Perseverance Rover and other mission-critical NASA applications.
The system can be configured to provide from 50 kWh to 5 MW of distributed energy storage at the point of use. Applications for Viridi's battery storage systems range from data centers and manufacturing, to residential and commercial, to medical and research facilities.
Viridi's Green Machine brand makes lithium-ion pack systems for the construction and heavy industrial markets and has over 250,000 hours of field use on its portable lithium-ion battery systems.
"While momentum's been gaining in consumer cars and trucks, there's not been nearly enough focus on industrial vehicles, which create significant amounts of greenhouse gases," said Lisa Lambert, Chief Technology and Innovation Officer, National Grid and President and Founder, National Grid Partners.
Global corporate funding, including venture capital (VC) funding, public market and debt financing for battery storage, smart grid, and efficiency companies in the first nine months (9M) of 2021, was at a record high of $13.5 billion, according to Mercom's 9M and Q3 2021 Funding and M&A Report for Storage, Grid and Efficiency. This was 184% year-over-year higher than $4.7 billion raised in 9M 2020 when the market was affected by the Covid-19.
According to Wood Mackenzie, the United States installed a record 3.51 GWh of new energy storage capacity in the third quarter of 2021.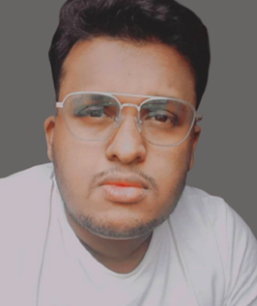 Arjun Joshi is a staff reporter at Mercom India. Before joining Mercom, he worked as a technical writer for enterprise resource software companies based in India and abroad. He holds a bachelor's degree in Journalism, Psychology, and Optional English from Garden City University, Bangalore. More articles from Arjun Joshi.