Here is a recap of some of the most important headlines from March 2021:
Distribution companies (DISCOMs) owed ₹122.49 billion (~$1.65 billion) to renewable energy generators (excluding disputed amounts) in overdue payments across 384 pending invoices at the end of January 2021, according to data released by the Ministry of Power. The figures were slightly higher than those reported for December 2020 when DISCOMs owed renewable energy generators ₹121.12 billion (~$1.64 billion) across 380 invoices.
Siemens acquired electrical equipment manufacturer C&S Electric after receiving the Competition Commission of India's approval. The company has completed the acquisition of 99.22% equity shares of C&S Electric from its promoters for ₹21 billion (~$285.27 million).
Investments in the Indian solar sector declined by 66% and stood at approximately $2.8 billion (~₹203.17 billion) in the calendar year (CY) 2020, compared to $8.2 billion (~$595.02 billion) in 2019, according to Mercom's Q4 2020 and Annual India Solar Market Update. Out of the total investments, utility-scale solar projects attracted investments of nearly $1.19 billion (~₹86.35 billion), while rooftop projects saw investments of $356 million (~$25.8 billion) in 2020.
According to the latest figures released by the Ministry of Finance, five more states – Bihar, Goa, Karnataka, Rajasthan, and Uttarakhand – have met the target of reduction in Aggregate Technical and Commercial (AT&C) losses or achieved the targeted reduction in Average Cost of Supply and Average Revenue Realization (ACS-ARR) gap.
Euler Motors, a New Delhi-based electric vehicle (EV) manufacturer, has raised ₹300 million (~$4.1 million) as a part of its ongoing Series A round. The funding was led by existing investors Inventus India, Jetty Ventures, and Sujeet Kumar, Co-founder, Udaan. New investors Srinivas Anumolu and K Ganesh from Growth Story also participated in the funding round. Euler Motors plans to use these funds for a new production facility, research, and development and expand its charging and servicing infrastructure.
Euler Motors also announced that it had raised an additional $2.6 million in Series A funding from ADB Ventures – the venture investing arm of the Asian Development Bank – and Blume Ventures. The company noted this was the first investment by ADB Ventures in an EV company globally. This round followed a $4 million capital infusion by its existing investors – Inventus Capital and Jetty Ventures a little earlier. The EV maker closed the current round of funding with total funding of $9.5 million.
Infrastructure investment trust IndiGrid has signed a share purchase agreement to acquire NER–II transmission project from Sterlite Power for about ₹46.25 billion (~$632.9 million). The acquisition would increase IndiGrid's assets under management by 24% to more than ₹200 billion (~$2.8 billion). The transaction is expected to be completed in the fourth quarter of the financial year 2021.
Karnataka has proposed setting up a 500 MW solar park at Firozabad in Kalaburagi district. Karnataka Renewable Energy Development Limited (KREDL) will be developing the 500 MW solar power park on 1,551 acres owned by Power Company of Karnataka Limited at a cost of ₹5 billion (68.17 million).
Japan-based financial services group Orix Corporation completed its acquisition of a 21.8% stake in Indian renewable energy developer Greenko Energy Holdings. In September 2020, Orix had announced that it had signed a framework agreement with Greenko Energy Holdings to acquire approximately 20% of its shares.
All vehicles owned/leased by the Government of the National Capital Territory of Delhi will transition to electric by August 6, 2021, Minister of Road Transport and Highways Nitin Gadkari has said. He told Rajya Sabha that the Delhi EV Policy 2020 aims to establish feasibility for large-scale adoption of electric passenger four-wheelers. The entire government's fleet would be converted to electric, he said.
India's transition to electric vehicles (EV) will require a cumulative capital investment of $266 billion (₹19.7 trillion) in EVs, charging infrastructure, and batteries over the next decade, according to a report by NITI Aayog and Rocky Mountain Institute (RMI).
The Delhi Government presented its budget for 2021-22, highlighting several sops for electric vehicles, electric public transportation, and solar projects. The Delhi Government has allocated ₹ 32.27 billion (~$442.18 million) for the Energy sector. On Tuesday, March 9, 2021, Delhi's Finance Minister, Manish Sisodia, while tabling the budget, said that Delhi is possibly implementing the world's most progressive electric vehicle (EV) policy.
The solar glass shortage in China that started some six months back has started to affect the Indian solar manufacturing industry. This, coupled with the duties on glass, has started to take its toll on the industry. Demand for solar is set to grow, with installations set to rise in 2021 after a dismal 2020. With a shortage of solar glass in the market and increasing prices, the situation has become difficult for module manufacturers in the country.
Haryana Chief Minister Manohar Lal Khattar announced the state budget for 2021-22. Provisions were made to set up 93 MW of solar projects, among other renewable and e-mobility plans. The Haryana Power Generation Corporation Limited will set up 77 MW of these announced solar projects on its land and the remaining 16 MW on land owned by village councils (panchayats).
The solar photovoltaic and electric vehicle sectors have seen a steady source of silver demand over the past decade. The demand is expected to continue in the coming years as these sectors grow across the globe and in developing nations, in particular. Silver is expected to see a demand rise in 2021 as the solar photovoltaics and electric vehicle sectors take off globally.
Adani Green Energy Limited has raised a $1.35 billion (~₹97.93 billion) debt package for its under-construction renewable asset portfolio, according to a press release. The company has signed definitive agreements with international lenders. The finance facility would initially finance 1.69 GW of solar-wind hybrid projects being set up in Rajasthan.
The Solar Energy Corporation of India paid about ₹4.25 billion (~$58.6 million) to solar and wind developers in January 2021, according to data released by the agency. These expenses amounted to over 89% of its disbursements during the month. During the month, SECI paid around ₹4.76 billion (~$65.6 million) towards subsidies, solar and wind power purchases, duty, and tax reimbursements, payments for services, among other charges.
Smart Joules, an energy-efficiency-as-a-service company, said it raised $4.1 million in Series A funding from ADB Ventures, Burman Family Office, Max I. Limited, cKinetics Accelerator, Saket Burman from the Dabur family, among other investors. The funding will be used to expand the company's services across large commercial buildings and industries in India.
Mercom spoke with developers, manufacturers, and government agencies to understand the industry perception about the basic customs duty regime and how its implementation shapes the future of India's solar ambitions.
The United States Agency for International Development and the US International Development Finance Corporation announced a $41 million loan guarantee program to finance investment in renewable energy solutions, including rooftop solar installations by Indian small and medium enterprises. These loans are expected to enable SMEs to access reliable power and cut costs.
Speaking in the Lok Sabha, the Minister of Road Transport & Highways, Nitin Gadkari, announced the 'Vehicle Scrapping Policy.' "In the interest of a clean environment and rider and pedestrian safety, the Ministry of Road Transport and Highways is introducing the voluntary vehicle-fleet modernization program or 'Vehicle Scrapping Policy' which is aimed at creating an ecosystem for phasing out unfit and polluting vehicles," the minister said.
Solar monitoring and analytics platform Prescinto have announced the close of $3.5 million in seed round funding. The round was led by Venture Catalysts, with participation from Inflection Point Ventures, Mumbai Angels, and Lets Venture, amongst other prominent Angel Investors and Funds.
Adani Green signed a share purchase agreement to acquire a 100% stake in an SPV (Special Purpose Vehicle) holding a 50 MW operating solar project of the Toronto-headquartered SkyPower Global. The project is in Telangana and was commissioned in October 2017, and has a long-term Power Purchase Agreement (PPA) with the Southern Power Distribution Company of Telangana.
Bharti Airtel, one of India's largest telecom companies, has joined hands with Avaada Energy and decided to buy an additional 3.3% stake in the special purpose vehicle (SPV) Avaada MHBuldhana to procure 21.32 MW of solar power under the group-captive arrangement. As per the release, the acquisition will help the telecom giant to reduce its carbon footprint.
Adani Green announced that it will acquire 75 MW of operational solar assets in Telangana from Sterling and Wilson, a Shapoorji Pallonji Group subsidiary, for ₹4.46 billion (~$61.45 million). AGEL said that it signed definitive agreements with Sterling and Wilson to acquire 100% of two special purpose vehicles that own the solar projects.
Japan International Cooperation Agency has signed a loan agreement for a maximum amount of JPY 10 billion (₹6.65 billion) with Tata Cleantech Capital (TCCL), an Indian non-banking financial company. Based on Green Loan Principles, the loan agreement will help TCCL offer loans to businesses across India that focus on renewable energy generation, electric vehicles, and energy efficiency.
In one of the largest transactions in the renewables space in the last year, Edelweiss Infrastructure Yield Plus, an alternative investment fund managed by Edelweiss Alternative Asset Advisors Limited, along with its investee company Sekura Energy, has acquired a 74% stake in the solar portfolio of Engie in India.
Tata Power Delhi Distribution, which supplies electricity to around seven million households in Delhi, has launched India's first grid-connected 'Community Energy Storage System' (CESS) in collaboration with Nexcharge. Nexcharge is a joint venture between Exide India and Leclanché, Switzerland.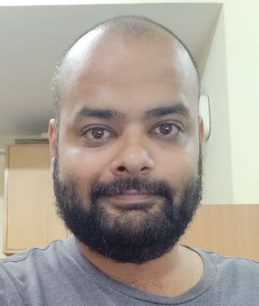 Rahul is a staff reporter at Mercom India. Before entering the world of renewables, Rahul was head of the Gujarat bureau for The Quint. He has also worked for DNA Ahmedabad and Ahmedabad Mirror. Hailing from a banking and finance background, Rahul has also worked for JP Morgan Chase and State Bank of India. More articles from Rahul Nair.