India has set some lofty targets for renewable energy, including 175 GW of renewables by 2022 (100 GW from Solar) 450 GW of renewables by 2030 (unofficial). India is also a Paris Climate Agreement signatory with a goal to achieve 40% cumulative electric power capacity installed from non-fossil fuel-based energy resources by 2030.
However, the central government's goals and aspirations are not shared by state governments which are more inclined towards protecting the distribution companies (DISCOMs) than promoting renewable energy. This has led to policy inconsistencies, especially at the implementation stages, leaving the developers and manufacturers confused.
On April 8-9, 2021, Mercom will host the 'Mercom India Solar Summit 2021,' with a session devoted to discussing the solar policy landscape. The discussion 'Policy Flip Flops Between Intention and Action – The Cog in the Solar Growth Story' will be held on April 8, between 1.45 PM and 2.30 PM. To register, you can click here.
The panel discussion will feature S K Mishra, Director (Power System), Solar Energy Corporation of India (SECI); Aditya K Singh, Associate Partner, Link Legal India, Law Services; Prashant Sinha, Chief Risk Officer, L&T Infra Finance; and Parag Sharma, Founder, and CEO at O2 Power.
The Indian solar industry added just 3.2 GW of solar in 2020 as the market slumped by 56% due to COVID-related disruptions. However, Mercom expects 2021 and 2022 to be two of the strongest years to date.
But, the reluctance of the DISCOMs to sign power sale agreements (PSAs) with SECI is threatening to slow down growth. Many renewable energy projects are staring at an uncertain future as the nodal agency has not been able to find buyers for the electricity generated by solar and wind projects.
In another instance, Gujarat Urja Vikas Nigam Limited has decided to cancel its earlier auction for 700 MW of solar projects with tariffs ranging from ₹2.78 (~$0.0380)/kWh to ₹2.81 (~$0.384)/kWh and retender it (Phase IX) hoping to discover a lower tariff. What is more surprising is that the state regulator has allowed GUVNL to cancel the auction and retender it to find a lower tariff for the projects.
Andhra, after setting a bad precedent of renegotiating PPAs, has now allowed the distribution companies to operate through power exchanges and to secure power through open access flouting the letter of credit order by the central government. New regulations regarding the late payment surcharge announced in February also state that a DISCOM which has a late payment surcharge outstanding against a bill after the expiry of seven months from the due date will be debarred from procuring power from a power exchange or grant of short-term open access until such bill is paid.
Panelists at the Mercom India Solar Summit 2021 will discuss the ramifications of such policy inconsistencies and possible solutions.
To register, you can click here.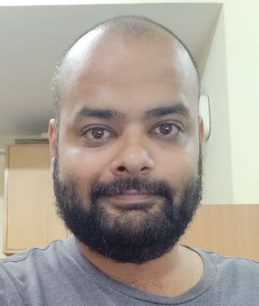 Rahul is a staff reporter at Mercom India. Before entering the world of renewables, Rahul was head of the Gujarat bureau for The Quint. He has also worked for DNA Ahmedabad and Ahmedabad Mirror. Hailing from a banking and finance background, Rahul has also worked for JP Morgan Chase and State Bank of India. More articles from Rahul Nair.