The Tamil Nadu Electricity Regulatory Commission (TNERC) recently ruled that a solar developer was entitled to grid connectivity for loads of 1 MW and above up to the contracted demand by installing a reverse power relay.
The ruling came in as a response to the Tamil Nadu Generation and Distribution Corporation Limited's (TANGEDCO) petition seeking amendments to the 'Grid Interactive Solar Energy Generating System Regulations, 2021.'
It requested the Commission extend the net feed-in methodology to all high tension (HT) consumers to establish rooftop or ground-mounted solar projects in their premises for all loads of 1 MW and above and duly collect the networking charges.
Background
TANGEDCO had previously filed the petition seeking a gross metering methodology to all HT consumers to establish rooftop or ground-mounted solar projects in their premises irrespective of voltage level for loads above 10 KW as recommended in the Electricity (Right of consumer) Rules, 2020.
The Commission, in response, had issued the generic tariff order for grid-interactive solar energy generating systems for gross metering for rooftop solar projects in premises with capacities up to 999 kW on October 22, 2021. The regulations will apply to consumers and generators having sanctioned load or contracted demand of less than 1 MW.
However, there was no clarity for loads of 1 MW and above in the regulations.
TANGEDCO added that it had received 37 applications for approval to connect solar power generating systems with more than 1 MW within their sanctioned load or contracted demand. Hence, clarity was required for such cases as well.
Commission's analysis
The Commission observed that TANGEDCO had received 295 applications to install solar rooftops with grid connectivity. Out of which 37 applications sought connectivity to their rooftop solar projects with a capacity of 1 MW and above.
However, TANGEDCO, while seeking orders for the net feed-in mechanism, had not elaborated on the ancillary issues relating to existing open access norms, scheduling mechanism, and grid management to enable the Commission to analyze the technical and financial implications of the feed-in mechanism.
Considering the facts, the Commission noted that the applicants with loads of 1 MW and above should be granted connectivity to the grid to operate their solar systems up to sanctioned or contracted demand.
The Commission noted that connectivity would be provided in the existing feeder to which the applicant's service connection was connected.
Also, the prosumers should pay the applicable network charges to the distribution licensee for the entire generated units of solar power at the rate specified in the orders issued by the Commission from time to time.
The state regulator added that the prosumer should bear the cost and install a solar generation meter. The interface meters should be 'Available-Based Tariff' (ABT) compliant and as per the CEA (Installation and Operation of Meters) Regulations, 2006.
Last December, TNERC revised the rules for verifying captive open access projects. TANGEDCO will verify data and assign captive status to the projects in the state based on data furnished by the captive power developers.
Subscribe to Mercom's real-time Regulatory Updates to ensure you don't miss any critical updates from the renewable industry.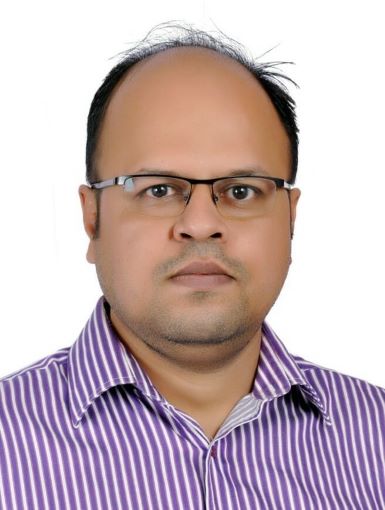 Rakesh Ranjan is a staff reporter at Mercom India. Prior to joining Mercom, he worked in many roles as a business correspondent, assistant editor, senior content writer, and sub-editor with bcfocus.com, CIOReview/Silicon India, Verbinden Communication, and Bangalore Bias. Rakesh holds a Bachelor's degree in English from Indira Gandhi National Open University (IGNOU). More articles from Rakesh Ranjan.