Here are some noteworthy cleantech announcements of the day from around the world:
Bangalore-based renewable energy platform Ayana Renewable Power announced that it had commissioned 150 MW out of 300 MW of its interstate transmission system (ISTS) connected solar PV project at Bikaner, Rajasthan. With this, Ayana has surpassed the operational capacity of 1 GW with total management and developmental portfolio of 2.94 GW. In February 2021, the Central Electricity Authority (CEA) approved Ayana Renewable Power to construct transmission lines for 300 MW solar projects. The company will develop 400 kV single circuit overhead transmission lines for the project.
Fuel retailer Reliance BP Mobility Limited (Jio-bp) and Mahindra Group inked a memorandum of understanding to explore electric vehicle (EV) products and services manufacturing. The two companies will identify synergies in low-carbon and conventional fuels. They will evaluate charging solutions by Jio-bp for Mahindra vehicles, including electric 3 and 4 wheelers, quadricycles, and small commercial EVs. This would include captive fleets and last-mile mobility vehicles of Mahindra Group. Business models like Mobility-as-a-Service (MaaS) and Battery-as-a-Service (BaaS) will be explored wherein Jio-bp could provide charging solutions to vehicles made by Mahindra Group. Mahindra Group and its channel partner locations will be evaluated to set up Jio-bp mobility stations and EV charging and swapping points apart from utilizing existing Jio-bp stations.
ABB India has entered into a partnership with Indore Smart City Development (ISCDL) to provide an uninterrupted power supply to the city of Indore. ABB will deploy its digital technology, which it claims would enable the continuous electricity supply to homes and businesses in the city. Indore is the largest city in Madhya Pradesh and home to over three million people and several key industries.  In the first phase of the collaboration, this technology has enabled more than 2,300 consumers to achieve a 24/7 electricity supply with an efficient automatic response system in case of power outages or disruption.
Fortescue Future Industries (FFI) and AGL Energy (AGL) will undertake a feasibility study to repurpose infrastructure at coal-fired power stations to generate green hydrogen from water using renewable energy. The Liddell and Bayswater power stations currently account for over 40% of New South Wales' (NSW) carbon dioxide emissions, according to 2019 National Greenhouse and Energy Reporting data. Successful repurposing of these sites will supercharge NSW to meet its target of halving its emissions by 2030. Pending the feasibility study's outcomes, initial renewable electricity production through new wind and solar could be 250 MW, generating 30,000 tons of green hydrogen per year.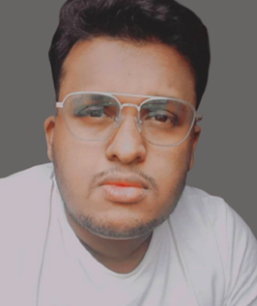 Arjun Joshi is a staff reporter at Mercom India. Before joining Mercom, he worked as a technical writer for enterprise resource software companies based in India and abroad. He holds a bachelor's degree in Journalism, Psychology, and Optional English from Garden City University, Bangalore. More articles from Arjun Joshi.